UIC Business Scholars Program: 10 Years of Exceptional Leadership Development
The UIC Business Scholars program is celebrating its 10th anniversary this year, and it's been a decade of exceptional leadership development for countless students. The program offers a comprehensive business education that goes beyond the classroom to prepare students for successful careers.
To commemorate the program's anniversary, we reached out to Business Scholars program alumni to ask about their experiences and the program's impact. In this article, we'll take a closer look at the tools and resources the program offers for success in the business world.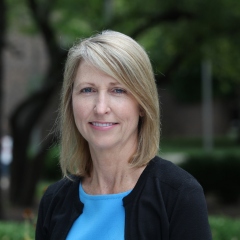 "In the fall of 2013, UIC Business launched the Business Scholars program, a leadership and professional development program for high-achieving undergraduate students. Since 2013, the program has grown from 40 students to approximately 180. The Business Scholars program has offered students a unique and challenging academic experience that prepares them for success in their future endeavors. It has provided students with many benefits; small class sizes, individual support from a dedicated academic advisor and career coach, networking opportunities, professional development, and mentorship. 92% of our 2022 Business Scholars graduating class held internships during their time at UIC, and 97% graduated within four years. Our Business Scholars alumni are currently working in different industries and at corporations such as; BMO Harris Bank, Bank of America, JP Morgan Chase, Accenture, Goldman Sachs, Deloitte, PwC, Allstate, and Ecolab."

Professor and Dean, Director of the Institute for Leadership Excellence and Development (iLEAD), Department of Managerial Studies

|
The UIC Business Scholars program provides mentoring in three different areas, including professional mentoring from industry experts, faculty members, and peers, all providing unique perspectives to help students succeed. Additionally, students have access to experiential learning opportunities such as internships, case competitions, skill-based workshops, and other hands-on experiences.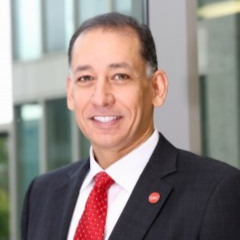 "It is always inspiring to see the passion and dedication our students have towards becoming business leaders. Relationships built within the UIC Business Scholars Program have led to employment opportunities, business partnerships, and create a long lasting connection to the college. A key component that makes this program unique – and so successful for the last 10 years – is a focus on the intangible soft skills that build confidence and support our graduates to perform at their best in the workplace. I am confident that our Business Scholars will continue to make a meaningful impact on the world, and I look forward to hearing about  their future achievements."

Dean Emeritus and Professor, Department of Accounting

|
UIC Business Scholars Program has a proven track record of producing successful alumni who have gone on to achieve great success in their professional careers.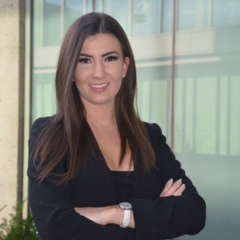 "The Business Scholars program forever inspired me to always own up to my best abilities. Not only did I meet wonderful peers who pushed me to go beyond the limits, but the Business Scholars program also helped me grow in a space that encouraged everyone to go above their own doubts. The program is what it is because of those within UIC Business who lead it. As a fellow first-gen student, it was easy to fall into the trap of staying comfortable. However, as a Business Scholar, it helped me go the distance and build a consulting organization from the ground up. It pushed me to never stop with just one internship. Instead, I completed four. It allowed me to meet inspiring faculty members and alumni. And, it assisted me in getting to where I am today in my career. The lessons I've learned and the people I've met along the way were only possible within the Business Scholars program, and I am a proud alumna!"

Accounting and Finance '22, Strategy Analyst at Accenture, Founder of the Flames Consulting Group (FCG)

|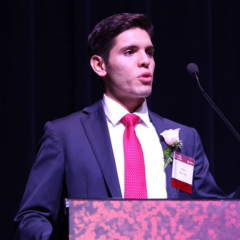 "The Business Scholars program helped me develop the soft skills that you would not typically learn in a traditional classroom. Any program can teach you how to read a financial statement or understand accounting fundamentals, but not every program can teach you how to work a room. I learned so much beyond the classroom from the guidance of all the staff involved in the program. I particularly remember the classes with Professor Popowits…truly a one of a kind individual and teacher. I feel lucky having been part of the inaugural cohort."

Finance '17, Vice President, Corporate Banking at BNP Paribas, was involved with CABS, FIG, and Business Student Advisory Board (BSAB)

|
We look forward to the next 10 years – and beyond – for the UIC Business Scholars Program!
Contact bizadmit@uic.edu if you have any questions or would like to speak to a member of our admissions team about the Business Scholars program and admissions process.
UIC Business will commemorate the 10th anniversary of the Business Scholars Program with a celebratory event for current and scholar alumni, faculty and mentors on April 26 at Little Toasted.
Modified on July 28, 2023