Student Organization Spotlight: INFORMS
At UIC Business, a large group of our graduate students share the passion for Information Systems and Data Analytics. This passion is also strongly driven by the group of individuals who are part of the INFORMS, student organization for information system enthusiasts. The Institute for Operations Research and Management Sciences (INFORMS) has been successfully conducting events, alumni meets, internship preparation seminars and knowledge sharing events for years now. They have been instrumental in keeping the alumni connected to the campus with data science and information systems graduate students. As they start to make the road map for the coming semester amidst all the crisis impacting the world, we catch up with Rashi Desai, President, and student to learn about her journey with INFORMS.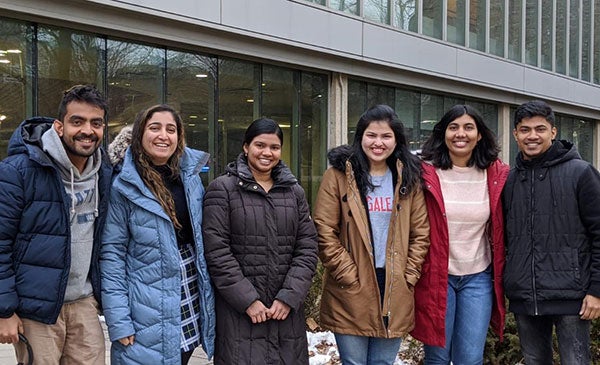 What is the purpose of the INFORMS?
INFORMS (Institute for Operations Research and the Management Sciences) at UIC Business is a community of young and enthusiastic consultants, coders, analysts, and zealous geeks of UIC Business Liautaud Graduate School. We host events for students from MSMIS, MSBA, MSSCOM students to encourage them to build a like-minded community, a network of alumni and recruiters and learn, explore, experience the world after graduate school.
Congratulations on yet another successful year for INFORMS and what do you have to say about the events you conducted last year?
Yes, 2019-2020 was a fantastic year for INFORMS. We started the year with a connect event for the incoming grads to blend in with the seniors and alumni. Next, we lined up several internship prep talks with our past interns for the incoming graduates to visualize the entire internship application process and understand the experience of interning at an organization. We conducted one-on-one resume reviews with industry experts for our members looking for full-time opportunities.
We actively created content with our members on their respective journeys and endeavors, hosted the Chicago Analytics Conference, conducted hands-on labs, workshops, and an extremely successful Alumni Meet and Greet with some great food!
In what direction would you like to take the organization this year with COVID-19 impacting all possible in-person gatherings? Heading link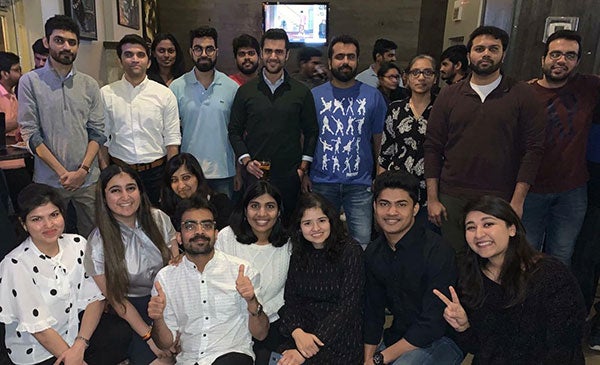 In what direction would you like to take the organization this year with COVID-19 impacting all possible in-person gatherings?
The fast-moving impacts of the COVID-19 outbreak pose significant health and public safety concerns. In light of the pandemic, INFORMS at UIC is committed to closely following the recommendations and directives from the UIC Administration. We are planning to transition our events online until further notice with an exciting lineup planned for our present members.
Tell us about the list of events you plan to do this semester?
We started the year with an efficacious alumni meet and greet that potentially made way for internship referrals. INFORMS plans to host speaker series, resume reviews by industry experts, workshops, coding labs, information sessions, guest lectures, and more accompanied by pizza, desserts, and more.
How can students get involved with INFORMS & what is the takeaway for them? Heading link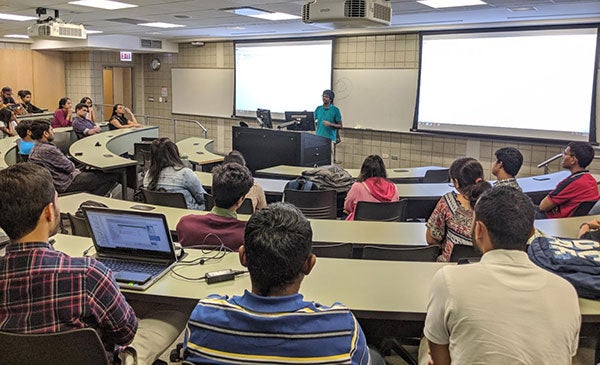 How can students get involved with INFORMS & what is the takeaway for them?
Students can get in touch with us at uic.informs@gmail.com for more information. INFORMS is a gateway to the real business. We make sure our members have a comprehensive development from a student to becoming a professional. Our past members have built relations that are sure to last a lifetime, have had access to unparalleled opportunities, and joining a student organization on-campus is undoubtedly one of the best ways to build a bigger network.
Lastly, how important do you think it is to be a part of a student organization at UIC Business?
While everyone seems to know where they're going, you're still looking around, trying to find the right goal. Student organizations at UIC Business not only provide the right direction to your goal but also provide resources needed to succeed in your careers and you meet some of the best people you'll ever meet with the most practical counsel.
Thank you Rashi, for sharing your story with us and we wish the INFORMS team all the very best for the events in the upcoming semester. May the community of Information Systems enthusiasts keep growing and hoping that the future holds for more and more opportunities in this domain. To know more about INFORMS, please follow them on Linkedin.
Modified on February 04, 2022