Meet the 2022 CME Group Foundation Scholars
Nine UIC Business students have been awarded the prestigious Chicago Mercantile Exchange (CME) Group Foundation Scholars Program scholarship. This highly competitive scholarship provides support for the education of underrepresented minorities in degrees related to finance and technology. Each student will receive up to $20,000 per year depending upon financial need. The scholarship is renewable for up to three years and may also be applied to an MS in Finance.
Liz Dickey, Associate Director of Academic Outreach Initiatives, advised our students on preparing their applications as they competed with students from 10 other CME partner schools located in Illinois and New Jersey including Loyola University, University of Illinois Urbana-Champaign, and DePaul University.
In August, the CME Group Foundation scholars participated in a one-day market education program at the Chicago Mercantile Exchange where they learned about the financial industry, along with internship and career opportunities, and were joined by business leaders for an evening networking reception.
The college now has a total of 19 students who have been named CME Group Foundation scholars including 10 from 2020 and 2021. The total scholarship potential of these awards exceeds $1,000,000.
Read on to meet some of this year's winners.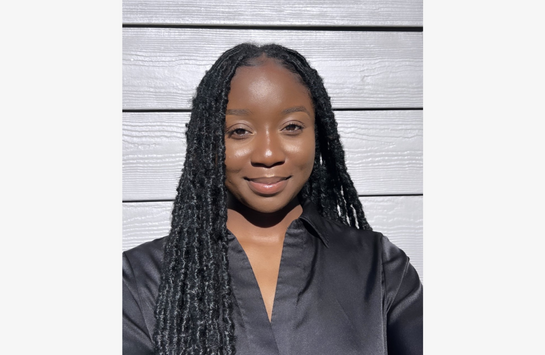 Azizat Balogun is a senior at UIC majoring in finance, with a minor in International Business on the Pre-Law track. Her dream is to pursue a JD/MBA degree after her graduation. "I am particularly interested in how laws and regulations affect and influence international finance, the global financial system, as well as the relationships between international trade and international flows of financial capital. I hope to establish myself at an international finance law firm or corporation, where I can tailor my financial and legal knowledge and skills to the promotion of international development. I am currently serving as the Director of Student and Alumni Relations for Black Students in Business. I am also a fellow of the Pre-Law Society and a member of the Honors College and the Finance and Investment Group at UIC."
She continues, "The CME Group Foundation scholarship means more than just a financial award for me. This scholarship not only feels like a special reward for my hard work and efforts, but it also serves as a reminder that I am on the right career path, and that even though women who look like me are still highly underrepresented in the finance industry, there are indeed vast opportunities. For me, this scholarship serves as a stepping stone to career opportunities within the finance industry."
Aiko Castrejon is a senior majoring in Accounting and Finance. After graduation, she would like to pursue an MBA or MSF degree. She will be focused on finding a full-time position in the accounting or finance industry post-graduation. Aiko will begin an internship with PwC in the Summer of 2023 in Tax Accounting.
"The CME Foundation Scholarship will allow me to focus on my academics. As a first-generation college student, I was worried about balancing work and school, but this scholarship has allowed my family to not worry about paying tuition expenses and working fewer hours at my part-time job. My mother has inspired me into going into finance and accounting, as I grew up watching her run her small business, a home daycare for the past 15 years."
Aiko is proud to be a UIC Business Scholar and the vice president of the Accounting Club.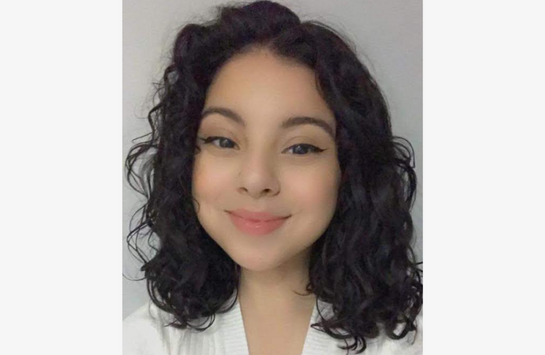 Monica Guzman is a senior majoring in Accounting and Finance. In high school, she had doubts about going to college because she saw her sister's struggles and how her parents couldn't afford tuition.
"I didn't want my parents to go through the same struggle with me; however, I was surrounded by amazing friends and teachers who supported and saw potential in me. They gave me the courage to keep going, which is why I started working two part-time jobs, 20-30 hours a week to be able to pay tuition without any sacrifice from my parents," shared Monica. "The CME Foundation Scholarship means a lot to me because now I can focus on my studies and be more involved on campus. Currently, I am in the process of joining the Lambda Theta Alpha Latin Sorority, and I am hoping to make more college memories. I am working on completing 150 credit hours to be able to sit for the CPA exam, therefore I'll be graduating in May 2024. I am pushing through to make my parents proud as a first-generation student. I am proud I have maintained a 3.96 GPA and that I am part of the President's Award Program and Business Scholars Program."
In the future, Monica hopes to be a resource for her family and for anyone looking to navigate their college journey. In her spare time, Monica enjoys learning choreographies since it improves her confidence and boosts her mood. She also enjoys singing, bowling, baking, and spending time with friends and family.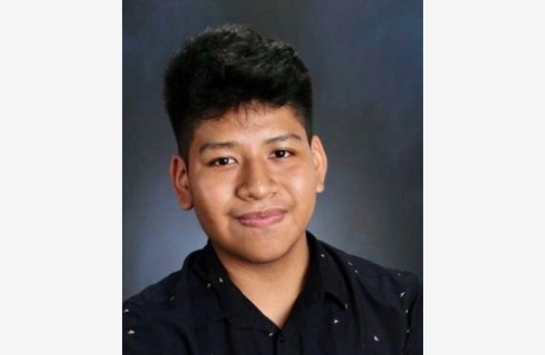 Klever Inga is currently a senior who is double majoring in Accounting and Finance. Upon graduation, he plans to sit for the CPA exam before working at a Big Four public accounting firm. His dream is to become a successful tax accountant and be a role model for other Hispanic students. He wishes to give back to the Hispanic community and be able to provide the necessary support and resources they need to further their education.
To Klever, this scholarship means being able to fully focus on his courses along with the organizations he's involved in. By being able to be debt-free, Klever now has the opportunity to expand boundaries and achieve his goals.
Klever is actively involved in the UIC Business Scholars program, the Association of Latino Professionals for America (ALPFA) as the director of corporate relations, the Collegiate Association of Business Scholars (CABS), and a member of the Honors College.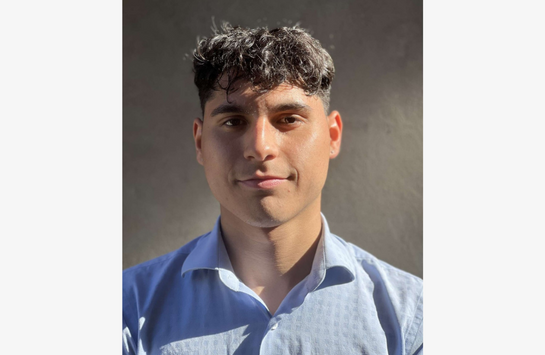 Anthony Olavarria is a senior double majoring in Finance and Accounting. He is Puerto Rican and was born and raised on the northwest side of Chicago. Currently, he is a financial reporting and analytics intern at the Federal Home Loan Bank of Chicago. He has accepted a Rotational Analyst position and will continue his career at FHLBC starting in July 2023.
"My career goal is to utilize my undergraduate education in finance, accounting, and economics along with an MS in Finance, in a career related to banking or investing that would help people and businesses be financially successful. Receiving the CME Scholarship will be extremely beneficial in allowing me to achieve these goals and give me the financial flexibility to continue my education."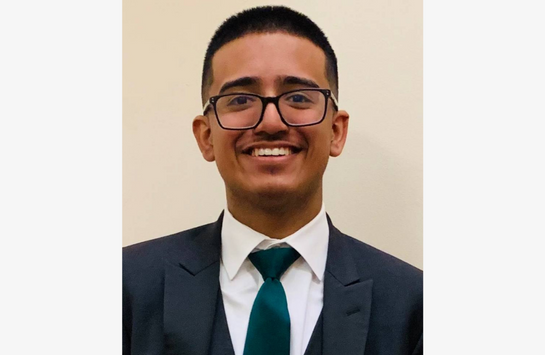 Juan Rodriguez is a junior majoring in both accounting and finance. He started attending college early because of a dual credit program that he was a part of. It was a tough transition and was made even more difficult because of the pandemic. During this time, he would balance 48-60 hours a week of work and a full-time schedule at school. Working would then be a challenge when the school went back to campus as he would have to take 3 hours out of his day for traveling alone. The CME scholarship is important to him because it will allow him to not work as much and focus on his studies. Additionally, it will also help with living on campus, making it easier for him to participate more on campus as it was difficult for him before. Alongside the financial benefit, the CME scholarship has allowed him to meet new people and grow in confidence. With this newfound confidence, he landed two internships in both audit and tax where he will try to learn and grow as much as possible, eventually choosing which industry is best for him to pursue.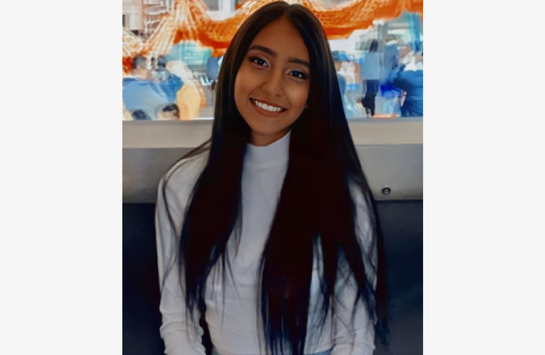 Jackie Santiago is a senior double majoring in Information and Decision Sciences with a concentration in Management Information Systems and Business Management and a first-generation college student. Life changed when she moved to Chicago as a sophomore in high school and suddenly had to learn a new language and adjust to a different culture. During this period of transition, Jackie looked for ways to learn new computer skills by watching software tutorials online. Her goal has always been to combine her creative and technical skills in a career that is technology-based and innovative, so she decided to major in IDS.
"This scholarship allows me to focus on my career and develop skills and get involved on campus. I was able to stop working and join ALPFA which allowed me to grow my leadership skills. I will begin an internship with Protiviti in the summer of 2023."
Gretel Trejo, Accounting and Finance major, and Johnny Barrios, Finance and Management major also received CME scholarships.
Congratulations to our 2022 CME Group Foundation scholars!
Modified on December 07, 2022