Making the Most of a Career Fair
The Business Career Center hosts a variety of job and internship fairs, welcoming top employers from Chicago and beyond seeking full-time hires and interns from UIC Business. In collaboration with the Career Center, we have compiled a number of tips to help you improve your chances of success at career fairs.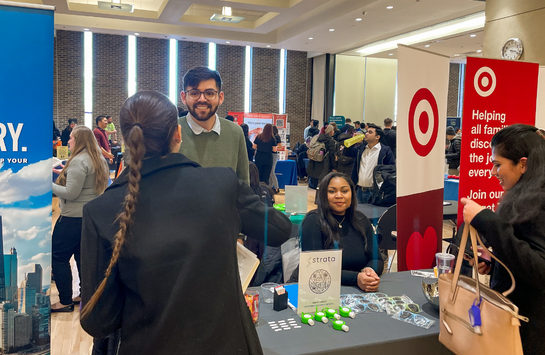 Research
Do some general research before attending a fair to find out which employers will be there. The list of participating companies can usually be found in the published career fairs on Handshake @Illiinois. Learn more about the employer on the company's website, LinkedIn, or by reading news articles. By having this information, you can decide which companies and industries you'd be interested in working for and how to impress potential employers.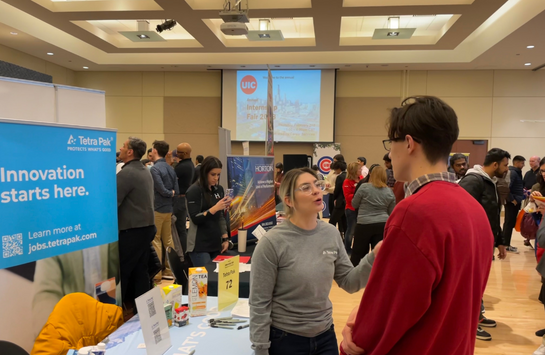 Upgrade your resume
Ensure that your resume contains the most relevant information and experiences. In the case of a career fair where resumes are handed out to several employers, that resume may reflect a broader set of skills than a job-specific one. Depending on the type of job you are seeking, you may need two to three different versions of resumes.
Visit the Career Coaches in the Business Career Center for walk-in resume reviews and mock interviews Monday through Friday from 10 a.m. to 4 p.m.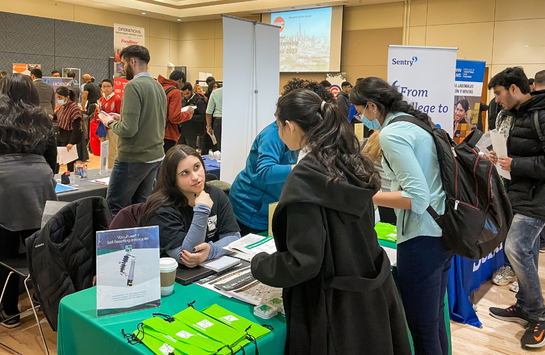 Practice your elevator pitch.
If you're going to network, meet employers at a career fair, or introduce yourself in an interview, you should have a "pitch."  Your 1-minute presentation should include a description of your career goals, core strengths, relevant experiences, and professional expectations. A good way to gain confidence is to practice introducing yourself to friends or to record yourself on video.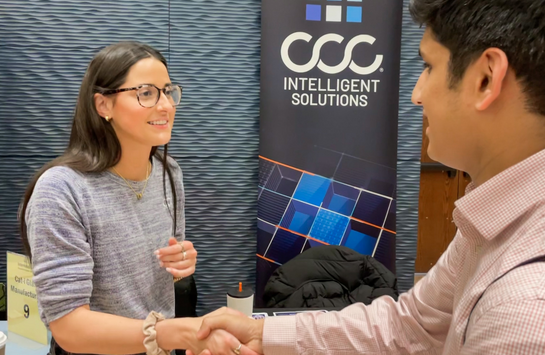 Plan and prepare appropriate attire.
A business casual outfit is the best choice. Wearing a business suit is not required, but colored short tops and bright makeup are not recommended.
Also, keep in mind that if you need business attire for job interviews, stop by Sparky's Closet. Sparky's closet is located in the north hallway at the exit point of the Pop-up pantry on the second floor of the Student Center East tower.
Tip: Vault Career Inside is a database of employers, internships, and jobs. Students can access the full site using their UIC email and password.
Make sure to register for the upcoming Career Fair on your major. Check out the events listed by link.
Modified on February 14, 2023