Dean Michael Mikhail Will Return to the UIC Business Faculty on August 16
Dean Michael Mikhail Will Return to the UIC Business Faculty on August 16 Heading link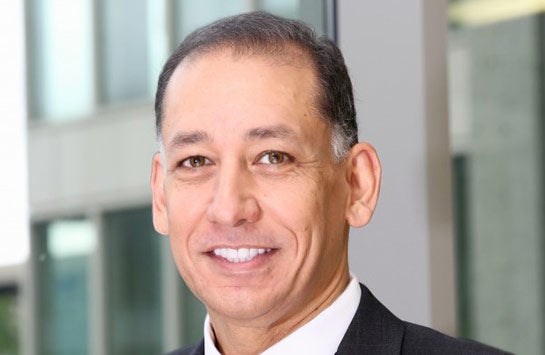 UIC Business would like to thank Dean Michael Mikhail for a decade of outstanding leadership and commitment to enriching the college. After completing two, five-year terms, Dean Mikhail will return to the Accounting faculty on August 16.
Dean Mikhail's tenure has been defined by his ability to distinguish UIC Business as a premier academic college. For seven of the last nine years (2013-2021), UIC Business was ranked No. 1 among Chicago-area accredited schools for undergraduate business programs by U.S. News & World Report.[1] His efforts also led to several noteworthy additions to the college such as the new, strategic undergraduate cohort program and the Business Scholars program, a broad professional development curriculum to be completed in conjunction with the college's traditional academic programs.
In concert with the generosity of Stuart Handler, CEO of TLC Management Co., Dean Mikhail launched the new Stuart Handler Department of Real Estate in 2020. This department is a prime example of the relationships that Dean Mikhail cultivated between the Chicago business community, students, and faculty. In graduate business education, specialized programs including the Master of Science in Finance (MSF), Master of Science in Business Analytics (MSBA), Corporate Master of Business Administration (CMBA), and Online MBA were also established during Dean Mikhail's tenure.
UIC Business has experienced strong internal growth, with Dean Mikhail hiring 65% of tenured faculty since assuming his role in 2012.[2] The faculty's research profile also grew. Using research rankings from the University of Texas at Dallas Naveen Jindal School of Management, determined by publications in 24 leading business journals, the college's overall ranking rose from 128 to 58 during his ten-year tenure. Dramatic increases were experienced by several individual disciplines with finance moving from 127 to 40, accounting from 95 to 65 and information systems and operations, that were previously unranked, to 33 and 52 respectively.[3]
Student enrollment over that same period has increased by a total of 60% as of the fall of 2021. Today, UIC Business enrolls over 4,700 students, consisting of approximately 3,700 undergraduate students and 1,000 graduate and professional students.[4]
Further, Dean Mikhail's personal philanthropic donations created new opportunities within UIC Business. Announced in the spring of 2022, the Mikhail Professorship supports an academic who has excelled in the areas of research, teaching, and service. "Dean Mikhail leaves a legacy of developing new and innovative programs that help keep UIC at the forefront of modern business education," said Melissa Martin, Associate Professor of Accounting. "It is an honor to be a part of the next phase of faculty development as this year's Mikhail Professorship recipient. With the help of the professorship, I am focused on contributing to the research community and aiding in student success."
Additionally, The Mikhail Student Managed Investment Fund will provide students in the Department of Finance with hands-on experience in security research, asset allocation, and portfolio management. "With Dean Mikhail's generous gift to establish the Mikhail Student Managed Investment Fund, he has catapulted the UIC Business finance program into the top echelon of finance programs across the nation," said Lecturer John Wightkin. "Students enrolled in FIN 494 Advanced Asset Management will now have a unique, hands-on experience in a class that will operate similarly to a money management firm. This will enhance their already strong finance and business education while increasing their probability of success in the money management industry."
Dean Mikhail will be succeeded by interim dean Sandy Wayne, Professor of Managerial Studies, while a national dean search is undertaken by the university. We look forward to Dean Mikhail's continued success as a member of the UIC Business faculty.
[1] https://today.uic.edu/dean-establishes-college-of-business-administration-professorship
[2] https://today.uic.edu/sandy-wayne-named-interim-dean-of-the-college-of-business-administration?utm_source=mailpoet&utm_medium=email&utm_campaign=today%2B05.03.22
[3] https://jsom.utdallas.edu/the-utd-top-100-business-school-research-rankings/
[4] https://issuu.com/uiccba/docs/alumni_deansreport_uicbusiness2021_issuu
Modified on September 23, 2022