Career Compass: Talking About Your Strengths & Weaknesses
Career Compass: Talking About Your Strengths & Weaknesses Heading link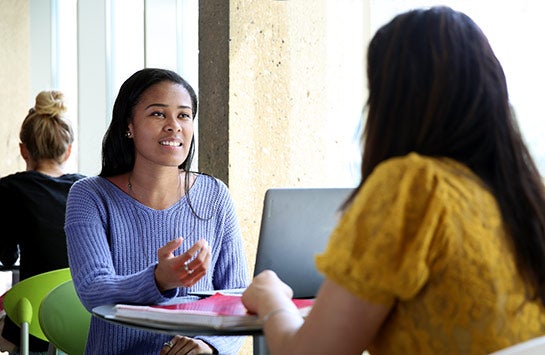 "What are your strengths? What are your weaknesses?"
These are questions with which many applicants struggle in job interviews. Figuring out which strengths to highlight and what weaknesses are "safe" to mention can be a challenge.
It might seem as though interviewers are trying to uncover your faults or are overlooking the obvious accomplishments on your resume by asking these questions. But actually, interviewers are hoping to learn about your level of self-awareness and ability to gain insight about yourself. Understanding your weaknesses is as important as knowing your strengths.
Job seekers often ask: "Can I give a weakness which is also a strength?" This is an option. Nevertheless, it is important to give a balanced example which doesn't gloss over the weakness itself and addresses how you are handling it.
Here are some tips on how to successfully answer these key interview questions:
What are your strengths?
Be ready with 3 strengths – especially those which are most relevant for the position.
Briefly name each strength (not detailed stories) and explain how you have demonstrated and developed it. Describe how it will be valuable in the role you are seeking.
Don't brag but don't undersell your strengths – be confident!
 What are your weaknesses?
Be ready with at least 2 weaknesses – "I don't know" or "I can't think of any" are not acceptable answers.
Consider choosing experiential and/or trait-based weaknesses:

An "experiential weakness" is when you have developed a certain skill, but haven't had the opportunity to apply it in a particular setting yet.
A "trait-based weakness" is something that is not natural to you, but you're aware of it and know how to deal with it.

Explain how you are working to improve your weaknesses.
Everyone has weaknesses – speak truthfully about yours.
The Business Career Center can help you develop your interviewing skills through workshops, online mock interview modules and appointments with career coaches. For more information, visit UICcareers.com or contact the BCC at bcc@uic.edu.
Modified on November 23, 2021