Career Compass: Exploring Careers
What kinds of careers options do I have? How can I find a job that I will like?
Whether you are choosing a career for the first time or thinking about changing careers, there are some key ways in which you can explore new careers. The starting point is to assess your interests, skills and professional values with help from a career coach at the Business Career Center. So, through your self-assessment process you've identified a handful of possible job functions and career fields which might be a good fit for you – what's next?
There are many good resources which can help you learn about various career fields. Heading link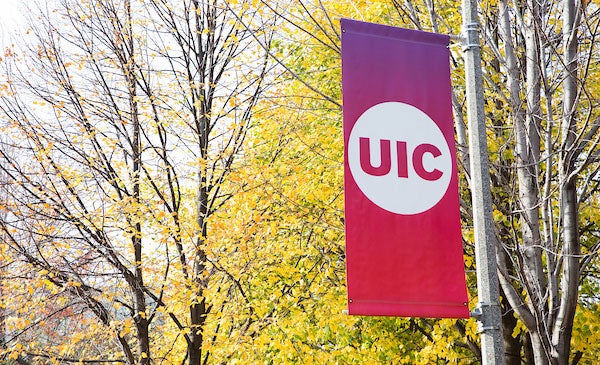 There are many good resources which can help you learn about various career fields. Professional associations are in the business of promoting and educating about their professions and can be easily found through an online search. The UIC Library has a sizeable career resources section, including Vault Career Insider (industry career guides), Occupational Outlook Handbook (overview of 560+ careers), and Career One-Stop (includes fastest growing jobs, green jobs, etc.)
Informational Interviewing – a key career search tool
Think of your career plan as if it were a project for a class: after conducting some online research, wouldn't you consider reaching out to a primary source for additional information? After researching and reading about career fields which may interest you, it's important to talk to someone who is actually working in a job you're considering. The best way to do this is to conduct informational interviews – conversations with professionals to gather information about job duties, career paths, company cultures and industry trends. This crucial information will help you determine your fit with a specific job or career field.
An informational interview is not a networking chat nor a job interview. Your goal should be to gain information and insight, while expressing your genuine interest in learning more about the career field. Remember that you are the interviewer!
Informational Interviewing Steps:
Identify a UIC alum or other professional in your field(s) of interest, using LinkedIn
Send a LinkedIn message or email, asking to meet virtually or by phone
Prepare a list of questions for your informational interview
Be ready to introduce yourself with your elevator pitch
Send a thank you email after the informational interview and ask if you can keep in touch!
Alumni4U: You are encouraged to attend this program which offers group informational interviews with UIC alumni. Check schedule of Alumni4U events and register at UICcareers.com.
To learn more about informational interviewing, contact your Career Coach at the Business Career Center (bcc@uic.edu).
Modified on August 06, 2021