Building the Future of UIC Business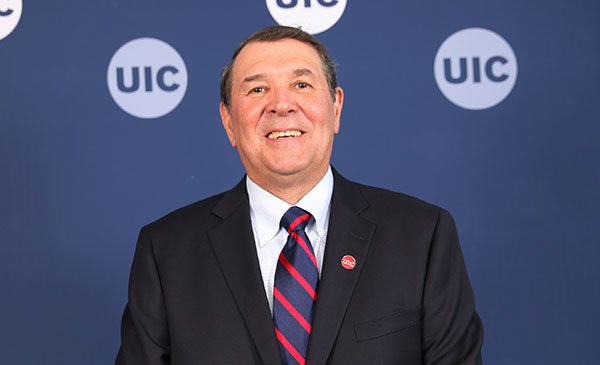 Like so many UIC Business students, financial assistance was a key factor in Mac Gajek ᾽73 enrolling at the university. After receiving a scholarship from his father's employer, Gajek, a first-generation American, entered into the accounting program at the college.
Upon graduating from UIC, he obtained his CPA certification and began his employment with Arthur Andersen. Following significant success, he eventually became a partner at Deloitte, later retiring in 2013. He credits his experience at UIC for playing a role in his many achievements. "If it were not for UIC, I'm not sure where I would be today," he reflects.
Gajek has been actively engaged with the UIC Business community for many years. He is a prominent figure on the Professional Accounting Advisory Board, while also participating in mentorship initiatives and the Executives in the Classroom program. "I continued to stay involved because of the dedication of the professors and the drive of its students." Moreover, he is a long-time supporter of scholarships for students from different minority groups and helped establish the Deloitte Foundation Accounting Endowed Scholarship in 2011.
Considering the long-term goals of the college, Gajek pledged a significant gift to the UIC New Business Building Fund. A new home for UIC Business will centralize students, faculty and staff, and will serve as a space to bring together the college's community alumni and Chicago business partners.
UIC Business thanks Mac Gajek for his tremendous generosity and years of service to the college.
Modified on August 04, 2021