A Fall 2022 Welcome Message from Angela Prazza Winters, Assistant Dean of Student Services
A Fall 2022 Welcome Message from Angela Prazza Winters, Assistant Dean of Student Services Heading link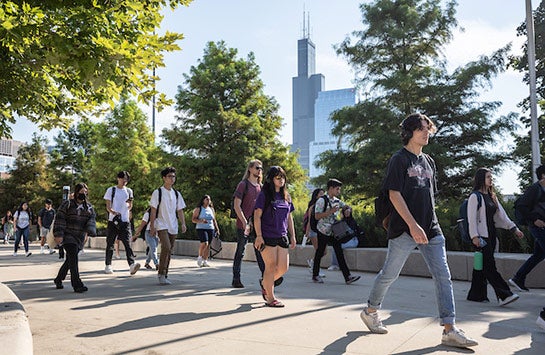 Dear new and returning students,
I want to officially welcome you to the start of the fall 2022 semester! It is an exciting time to be fully back on campus after a couple of tough years. Be sure to check your UIC email and Business Connect often for events and important information that will help guide you through the semester and beyond.
We hope that you are prepared for a challenging but rewarding semester. Please remember that your UIC Business faculty and staff are here to support you through the semester and throughout your academic journey. Go Flames!
Warmly,
Angela Prazza Winters
Assistant Dean of Student Services
Modified on September 23, 2022