Five Questions for Dave Henkes
David Henkes is a Senior Principal within Technomic's Advisory Group and is responsible for directing strategic consulting and research assignments for clients active in the food, beverage, equipment and related industries. As a senior member of the firm, his specific responsibilities include client engagement, project oversight and general industry relations. He also oversees the firm's Beverage Practice.
Dave is a well-known commentator on the food and beverage industry and has appeared on numerous platforms including Bloomberg TV, Thomson Reuters, CNBC, CNN, NPR Marketplace, Fox Business, MSNBC, CBS, and ABC, among others. He has been cited by a wide variety of print and internet publications including The Wall Street Journal, New York Times, Washington Post, Chicago Tribune, TheStreet.com, Crain's Chicago Business, Buzzfeed, Business Insider, Associated Press syndicated articles, as well as industry trade magazines such as Restaurant Business, Nation's Restaurant News, Beverage Industry Magazine, and others.
Dave earned his Bachelor of Arts degree in International Studies from The American University in Washington, DC and a Masters of Business Administration degree in Marketing and International Business from the University of Illinois at Chicago.
What does your UIC degree mean to you, and what inspires you to be involved with the UIC Business community as a volunteer and donor?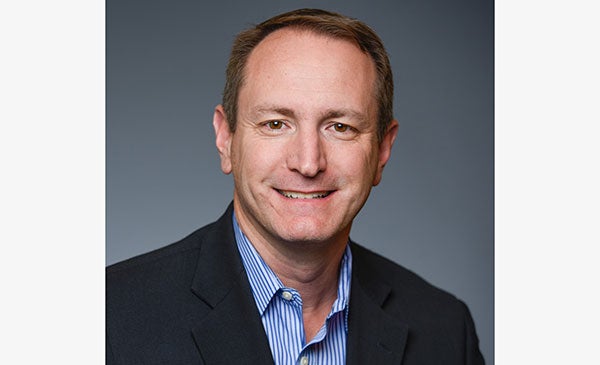 I graduated with my MBA from UIC after a previous stint with the Federal government in Washington, DC and an undergraduate degree in International Relations and Economics. My intention was to change my career path and to learn valuable skills in marketing, finance and management that would enable me to work in the private sector. My MBA degree from UIC opened the door to a wildly fulfilling and lucrative career that, prior to UIC, would have been unavailable to me. I look back and realize that my time at the university was one of those inflection points in my life that has brought me to where I am today.
This awareness also has kept me involved with UIC as much as possible. I look at the student body, and I realize that for most, UIC is providing an education and life experiences that will be a turning point for them, and these in turn will be enablers that will make all the difference in their lives. Who doesn't want to be involved with that? The UIC student body is resourceful, resilient and hard-working, and I love watching students emerge from UIC and become their best selves.
How did you come to be a consultant in the restaurant and food and beverage industry?
Back in the 1990s, UIC had a program called the "International Student Exchange Program" that was unique, certainly at that time and would be even today. The program allowed students to apply for internships at global corporations that had been pre-arranged by the professor running the program (Fred McLimore). I was fortunate enough to spend six months at Nestle Germany in Frankfurt, rotating through marketing, finance, accounting and strategic planning. Not only was this a great experience for my career, but living abroad provided even more insights about myself and really caused me to view the world differently.
When I graduated, I was recruited by a small company I had never heard of called Technomic that was a boutique firm serving the food industry. They had seen my resume with Nestle (as well as other previous relevant experience) and after an interview process offered me a job. I decided to give it two years – it seemed like an interesting company in a field I knew well, and I accepted the job. Nearly 25 years later, the decision looks pretty good.
There's a lesson here that I've tried to impart to students when I've told them this story. I had originally envisioned a career in finance, perhaps as an investment banker, but opportunity knocked on a different door. Sometimes the paths that open to us are the ones that are meant to be, even if we don't know it at the time.
You've been at Technomic nearly 25 years. What is it about your experience at Technomic and/or the organizational culture that keeps you there?
The important thing for any job – and for a career – is to find something that holds your interest and keep challenging you to look at problems creatively. The thing that I love about this job is that every day is different, and every project and research assignment we take on has a unique aspect to it that makes that engagement unique relative to everything else. There's also a wide variety of different responsibilities – not just research, but client development, industry relations, keynote speeches, and media relations – and no two days are ever the same.
Since the pandemic, many restaurants have been forced to rethink their business models. Can you briefly touch on some of the most significant shifts in the industry and what changes might be here to stay?
The pandemic has caused a fundamental re-thinking of all aspects of a restaurant's operation. Most importantly, what the pandemic showed restaurants of all types is that none should rely exclusively on dine-in business alone. Delivery, takeout and drive-through service options have been key for businesses that have survived to date, and we're seeing a lot more move toward this "off premise" business – even for sit-down restaurants. Whether it's using third party apps like DoorDash or GrubHub, building their own delivery capabilities, or investing in technology that enables more efficient curbside pickup, restaurants of every type will be "all in" on having an off-premise strategy.
As part of this, more restaurants are realizing that their dine-in business is becoming less important, and we're seeing a rise of kitchens that are dedicated to serving delivery and take-out orders. The industry hasn't settled on a name for this yet, but they are called Ghost Kitchens, Dark Kitchens, Virtual Kitchens or even Delivery Kitchens. This trend had started pre-pandemic but is absolutely accelerating, and it leads to an interesting question about how we actually define what a restaurant is.
There are a lot of other discussions underway about the business model as well – from labor costs and the living wage to issues about the role of technology and how it impacts the service and hospitality part of the industry. Importantly, it's critical to note that the industry operates on a collective margin of 5-6% (meaning that after all costs, the restaurateur takes 5 cents out of every dollar spent in the restaurant) and making significant changes during a recession and pandemic will face significant hurdles and challenges.
What are some other predictions you have for the future of the food industry?
Here are some other things we believe will happen:
Significant increase in the presence of chain restaurants, particularly as independent restaurants will close in greater numbers.
A shift in restaurant locations away from city centers, more to suburban locations and neighborhoods. The broader working from home trend will cause significant revenue issues for restaurants downtown that rely on office workers.
Healthy eating has been a casualty of the pandemic, but we'll see an uptick again in items that are perceived to be "better for you."
A "return to normal" in grocery store sales – total retail/grocery food sales have been through the roof the past seven months, but during normal times consumers spend half of their food dollar in restaurants and other foodservice. This will return – probably more gradually than we would like, but people will return to restaurants and the retail boom in food sales will subside.
Let's Talk About Food and Drinks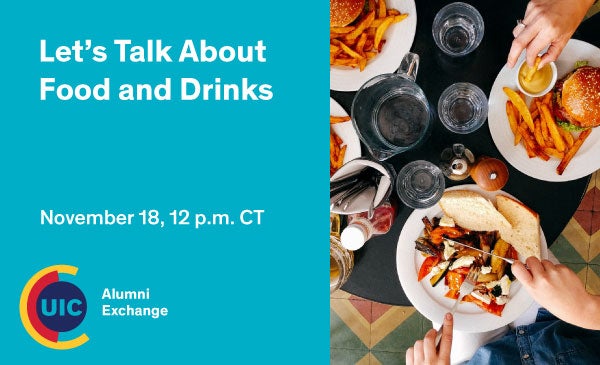 Join Dave and fellow UIC Business alumni Manny Favela '88, P.K. Garg '90, and Ann Wahlgren '91 for a lively discussion on the future of the food and beverage industry on November 18, 12–1:30 PM for the UIC Alumni Exchange: Let's Talk About Food and Drinks. Click here to reserve your spot.
Modified on August 06, 2021