Career Compass: Navigating Your Career Journey
A compass is a tool that gives direction and guidance on which way to go. As you progress through your time at UIC Business, the Business Career Center serves as your "career compass," providing you with the coaching, tools and resources to help you reach your destination. Each month, you will find helpful information and tips in this column to guide you on your career path.
Do you know what career direction you are headed? Heading link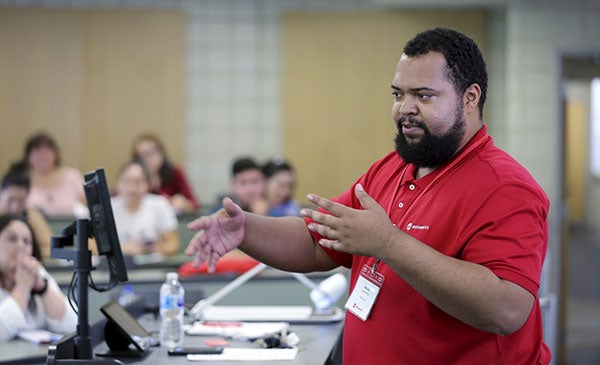 Do you know what career direction you are headed? 
Before you can figure out where you want to go, it's important to know where you are starting from. Everyone has had experiences which contain clues as to their best career fit. To begin this process, think about this key question:
What do you consider to be your top 3 accomplishments in your life (so far)?
For each of these accomplishments consider:
How did you do it?
What skills did you use?
What personal characteristics did you develop or display? (e.g. perseverance)
What did you especially enjoy?
Are there similarities among these 3 accomplishments?
At the BCC, you can meet with a career coach and take a career assessment to fully take stock of your interests, skills and values. Your career coach will help evaluate your career assessment, discuss the career fields which you may want to consider, and guide you through the career exploration process.
The word compass is derived from the Latin terms, "corn," meaning "together," and "passus," meaning "way" or "route." At the Business Career Center, we're here to work together to help you along your career journey. Please contact bcc@uic.edu to get started.
Modified on August 06, 2021