Career Compass: Asking the Right Questions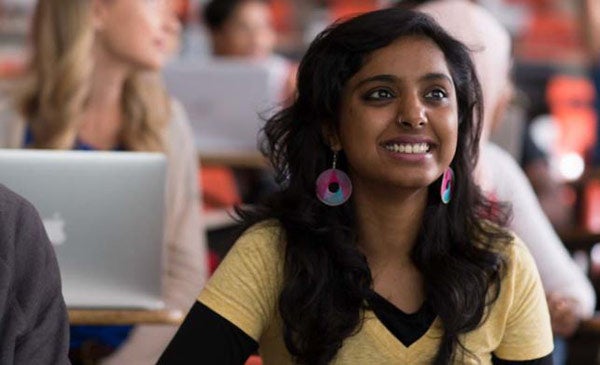 Questions, questions, questions. As a UIC student, you must be used to getting a lot of all kinds of questions from family, friends, and people you've just met. Questions like:
"What is your major?" "Are you going to do an internship?" "When are you going to graduate? "What are you going to do after UIC?"
In the job or internship search you'll have even more questions of your own:
"What should I put on my resume?" "How should I handle interview questions?" "Do I have to send a cover letter?" "Should I do an internship?" "How can I find a job?"
Whether you're a first-year student or a graduate student, these questions can be a bit overwhelming. And it might feel like your career success depends on getting the "right answers" to these questions.
But the most important questions for successful career planning and internship or job searches are questions you should ask yourself:
What is my favorite class – why?
What are my interests? How do I like to spend my time outside of class or work?
What are my skills? Which skills do I enjoy using? Which skills do I dislike/avoid using? Are there new skills I want to develop this year?
What are my personal strengths?
What am I known for? What do I want to be known for and how do I make this happen?
What drives or motivates me?
What are my values? What matters most to me in my life?
You don't have to have all of the answers immediately, but do start thinking about these questions. They are the questions that count and will lead you to meaningful answers about your future career, as well as success in your internship or job search. The Business Career Center can help you with all of your career planning and internship or job search needs. Visit UICcareers.com to learn more about BCC programs and to schedule an appointment with a career coach.
Modified on November 23, 2021