Building Fearless Leaders: UWN Celebrates Women in Business
Building Fearless Leaders: UWN Celebrates Women in Business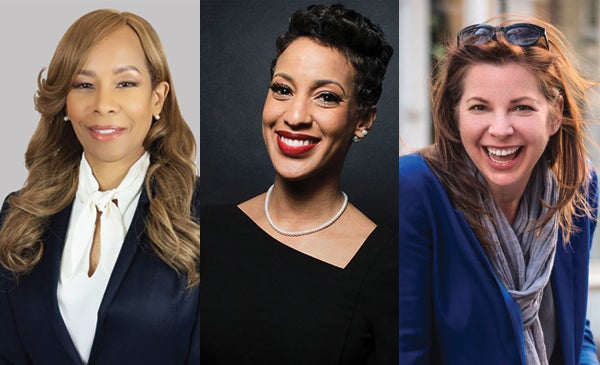 The United Women's Network held their 7th Annual Women in Business Conference in acknowledgement of International Women's Day. The two-day event boasted many significant firsts and was a big success. The first UWN conference to go virtual, it lived up to its in-person impact with an amazing lineup of speakers and activities. Intricate discussion and planning led to the creation of a live speaker event and an innovation challenge. The 'Next Millennium Innovation Challenge' was a chance for students to showcase their inner innovator and entrepreneur and pitch a new service or product that could produce a significant impact over the next 1,000 years.
The conference was a star-studded event with bright women in leadership from who came together to inspire the UIC audience. Day 1 introductions were led by UWN leaders, Assistant Dean Angela Prazza Winters, and Dean Michael Mikhail. Suzan Morno Wade, Vice President of Human Resources at Xerox, served as the keynote speaker. Suzan spoke about her insightful experiences being a woman of color with a lot of grit and how being a little uncomfortable is the only way to grow. Students, faculty, and alumni agreed that Suzan's speech was "extremely powerful" and "heavily inspiring." Day 1 also featured Ciere Boatright, Vice President of Real Estate & Inclusion at Chicago Neighborhood Initiatives. She spoke about being a woman of color in an industry dominated by men; and empowered the audience to voice their opinions in every room because they are enough and need to be heard. Ciere's stunning speech left the audience "amazingly inspired, uplifted, and empowered."
Day 2 featured an introductory keynote from Kate O'Neill, CEO of KO Insights and author of "Tech Humanist." Kate spoke about the relationship we will have with technology as it continues to advance. Also, she noted that what separates humans from technology is irreplaceable. Professor Anna Lloyd was an amazing moderator for each speaker's fireside chat segments.
The 7th annual Women in Business Conference aimed to celebrate young women who are aspiring to their greatest potential. UWN and UIC Business are grateful to every attendee. Next year, UWN hopes to host an impactful conference that will uphold the tradition of inspiring the UIC student community and supporting women in their professional journeys.
Modified on June 24, 2021